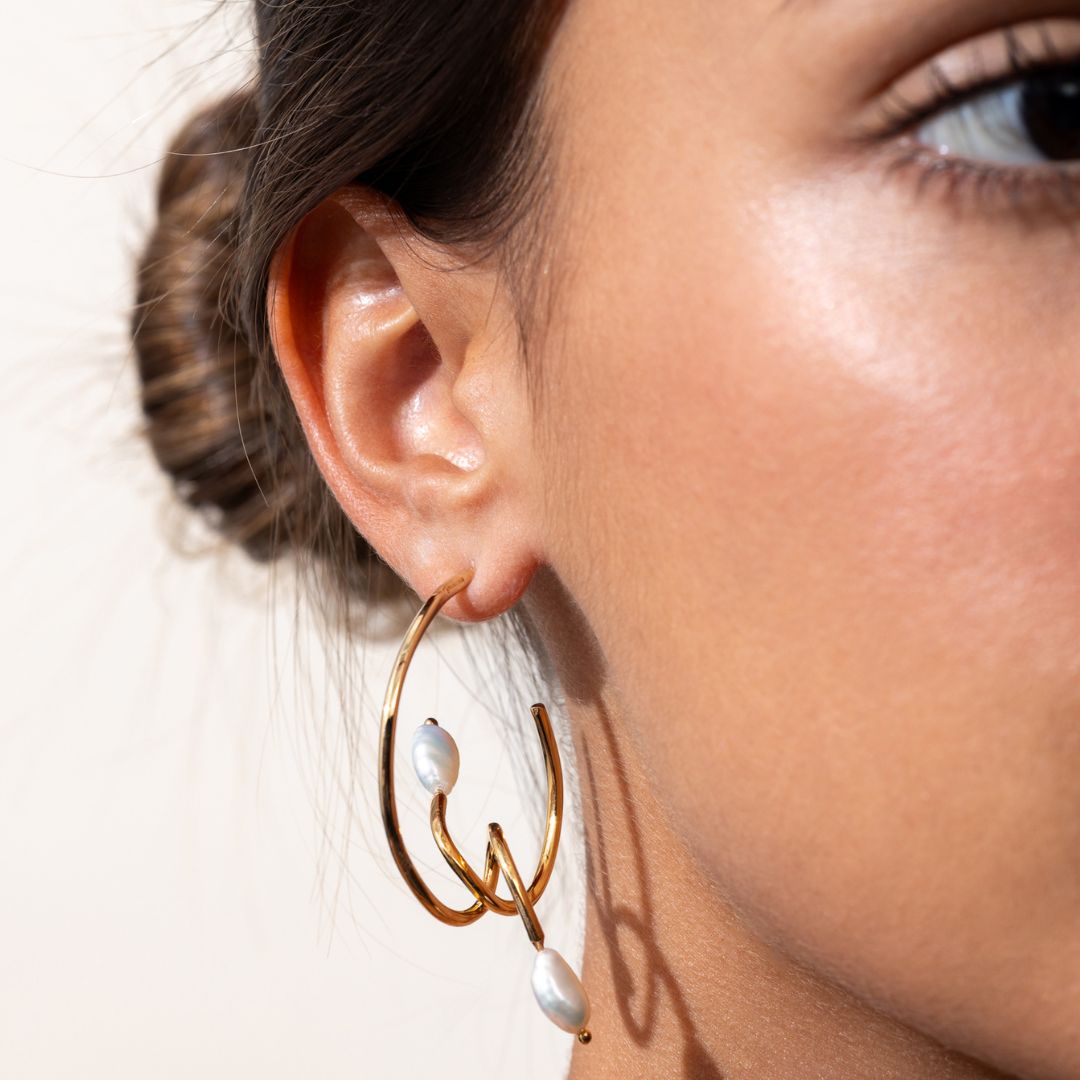 Pendientes Carol Oro con Perlas
Carol  hechos a mano con baño de oro 18 Kt. y perlas de agua, están inspirados en las líneas infinitas que se unen, te darán la luz que tu rostro necesita y te harán sentir que fluyen contigo y complementan tu look de cada día.
From the creators' own hands to their local workshops, each PIERETTI piece effortlessly elevates the daily life of their tribe.
In each PIERETTI design, unconventional materials and pure shapes are explored through a detail-oriented synthesis process where extreme attention conveys art that converges into unique pieces.
We are dedicated to creating timeless yet contemporary pieces of the highest standard.
Each piece bears our name, so we should be proud of them, and we are!

Innovation is our secret of success. We draw inspiration from unexpected and mundane objects and materials, we use them to create unique and intrinsic shapes and surfaces.
This innovative, alchemical approach is an exquisite, ever-evolving symbiosis that shapes every Pieretti design from inception to creation.

We are committed to and are responsible for sustainable processes and practices for our productive ecosystem. Traceable materials, recyclable and reusable packaging, and timeless pieces reaffirm our commitment to mitigate the environmental impact of our collections. Pieretti jewelry is as timeless as it is timely: classic yet elegant pieces that will stay relevant season after season.